Mother's Pride
You only get One life - and it's what you do with it that counts. This is an oft used cliche - which might have some merit - but can turn us into self-centred, uncaring, hedonism-seeking consumers. But perhaps we should not forget that, whilst we are out there making something of our one life, there are folk like this who (often through no fault of their own), have fewer options available to them - and what they make of their one life may be uncomfortable to us...or reach our compassion.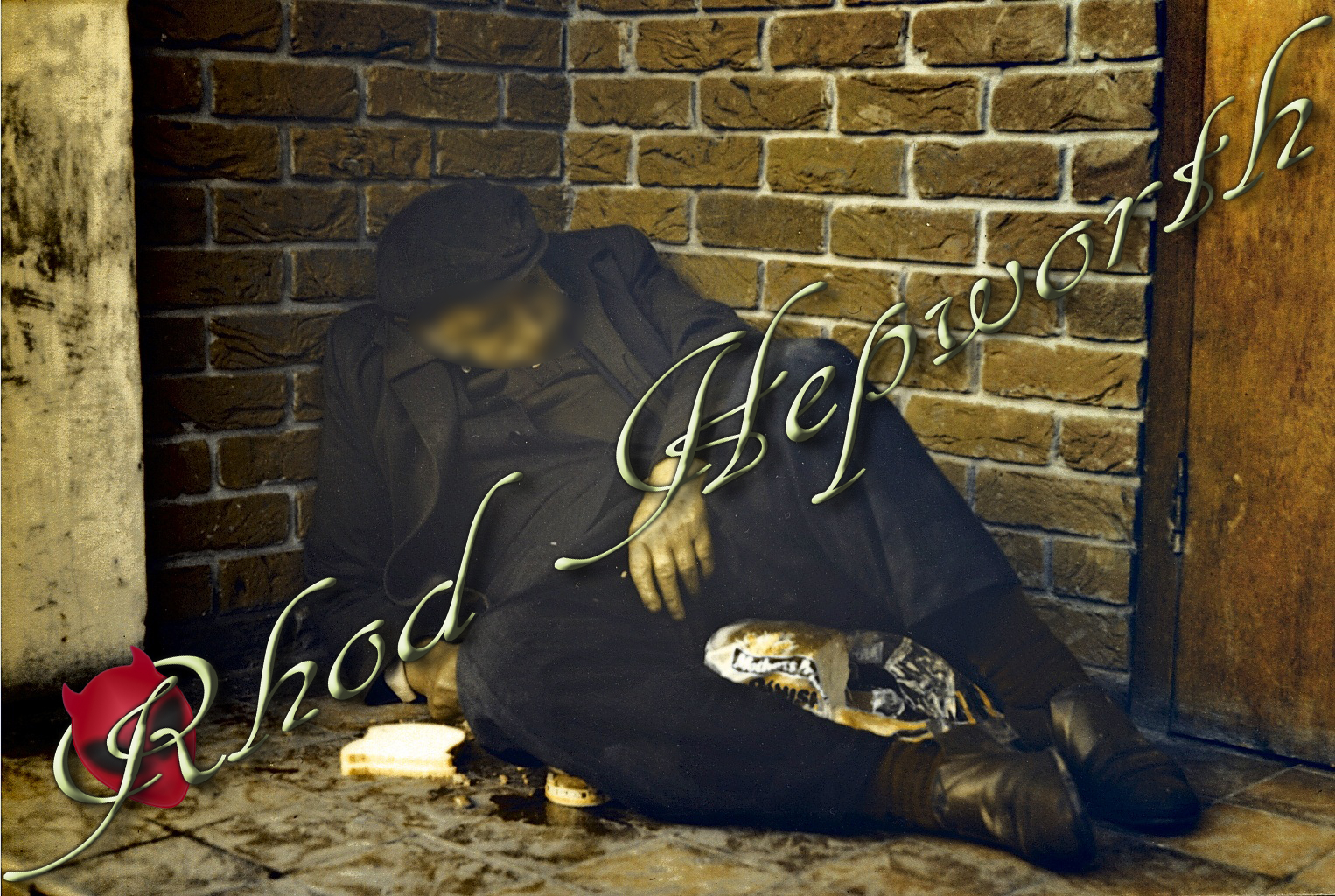 This is a Photoshop pseudo-HDR tweak of an original colour photo that I took circa 1982. It is completely un-staged, from a time when I almost always had a camera strung around my neck (in the days long before anyone and everyone has a camera or two constantly on their person). I was walking home from a friend's party early one Sunday morning when I came across this man asleep in the doorway of a former cabaret club [Talk of the Midlands] - ironically, a venue for many of the nation's most popular, glitzy singing and comedy 'turns' in its heyday - and, rightly or wrongly, I took this single shot.
Unlike today's young homeless that we may be used to seeing in our inner cities, it portrays a somewhat 'traditional' image of an old 'tramp,' protecting what I imagined to be his entire worldly possessions; the remains of a loaf of bread and a tin of fish.
Out of not wishing to profit from this man's misfortune, I never released the image. However, as it reaches beyond its 30th year in my possession, I must assume that the man is long departed and so I have now wrestled with my conscience to show others this evocative record-in-time of that chance meeting, early that morning.
It may just be possible for people to make out the name of the sliced loaf on this man's bread wrapper, popular in the UK at that time: Mother's Pride - Danish - an odd juxtaposition where perhaps irony meets a possible oxymoron, hence my title for the shot.
RhodH
Deda Exhibition Prints
What Are Fractals?
A fractal is a rough or fragmented geometric shape that is too irregular to be easily described through the language of traditional Euclidean geometry. More…
Creating the Images
Each image is rendered at full HD...More…
The Infinity Paradox story
Even further than far, far away and a long time ago, in a realm that is yet to come into being...More…
Open Your Mind
Ramblings of an Armchair Observer of Infinity. More…
Archive
Links